No team has won more Super Bowls than the New England Patriots, who are the NFL's premier dynasty of the 21st century.
But even championship franchises can eff things up.
That's what the Patriots did when they eliminated Pat Patriot from their primary logo and helmet.
The History of Pat Patriot
The New England Patriots were once known as the Boston Patriot. Back then, their logo was simply a blue tricorne hat that would have made John Adams happy. If John Adams was ever happy.
In 1961 they introduced Pat Patriot, a football-playing Minute Man in red-white-and-blue. His face, in that 1961-64 logo is not just determined, it's psychotic. And I love it. But it didn't stay that way long.
In 1965, Pat's color scheme was modernized and his presentation was simplified a bit. Most dramatically, Pat's facial expression was changed to one of toughness and grit. Far less maniacal.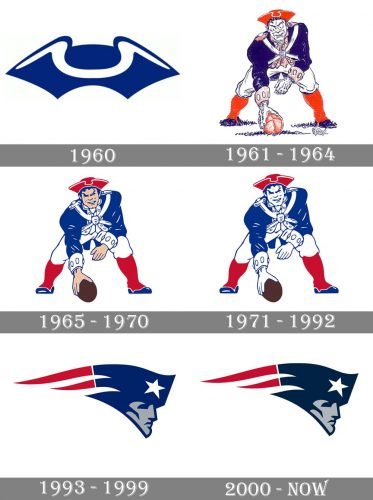 In the 1970s and early 1980s, the Patriots had arguably the best uniforms and logo combo in pro football. Just take a gander at wide receiver Stanley Morgan: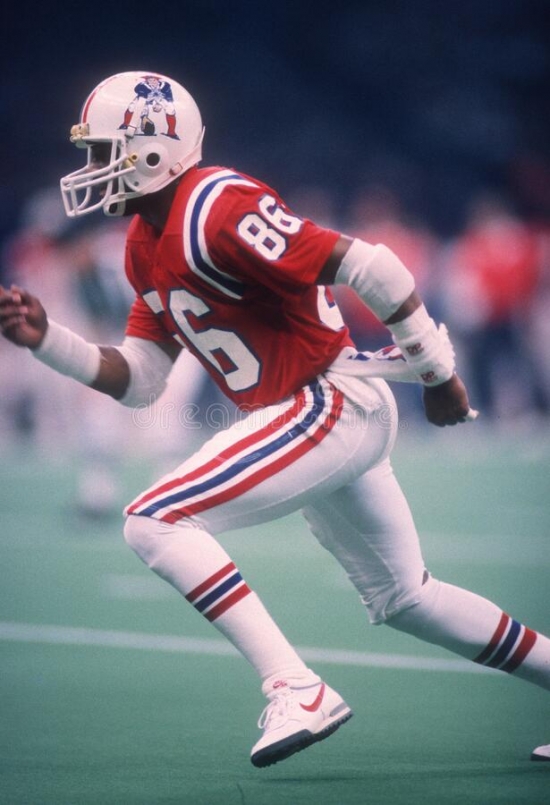 There's Pat on the helmet, ready to hike the ball. Or maybe he was going to sneak it and just run over the chest of the opposing team.
But in the early 1990s, following several losing season, the franchise tossed out Pat Patriot. It was just when coach Bill Parcells was arriving. In 1994, Robert Kraft turned his attention away from making and selling paper products and other things that earned him oodles of dollars, and bought the Patriots. By that time, Pat Patriot had been retired a few years.
The logo the Pats adopted in the 1990s is a typical 1990s graphic. It's too sleek, too packaged, too clever. But it's the only logo most Patriots fans (the Brady Era fans) know. And it's the logo (minus a few slight changes) the team has wore when winning Super Bowl after Super Bowl after Super Bowl after Super Bowl.
And so on.
But that doesn't make it right.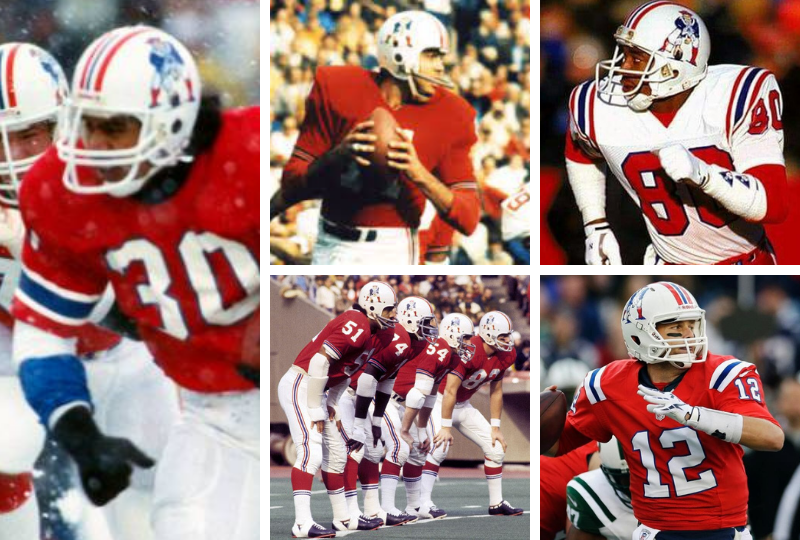 A few times, Kraft and the Patriots have resurrected Pat Patriot: see Tom Brady wearing the throwback uni and helmet at the bottom right in the image above.
Which Patriots logo do you prefer? Do you miss Pat?